Well before Covid-19, Enviro-Mist Inc. has been a proponent of 'clean air' first, then adding other disinfecting disciplines as needed.
Eradicating pathogens in the air means fewer pathogens on surfaces, which means fewer pathogens touched by hands, leading to fewer pathogens reaching the eyes, nose, and mouth. Disinfecting the air is the key to protecting our health.
At the forefront of this ideology is our partnership with WellAir. Makers of Novaerus Portable Disinfecting Units and Bipolar Ionization technology for HVAC units.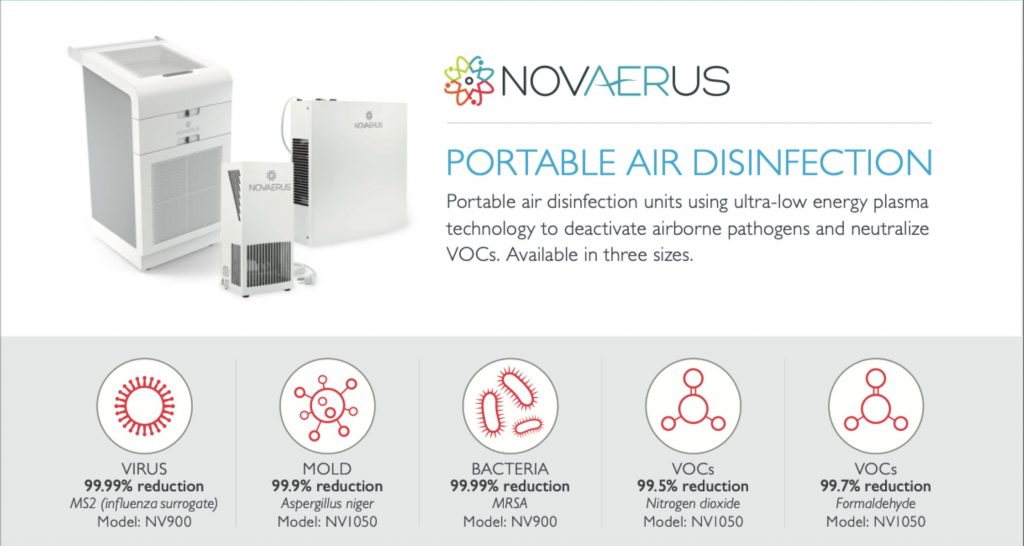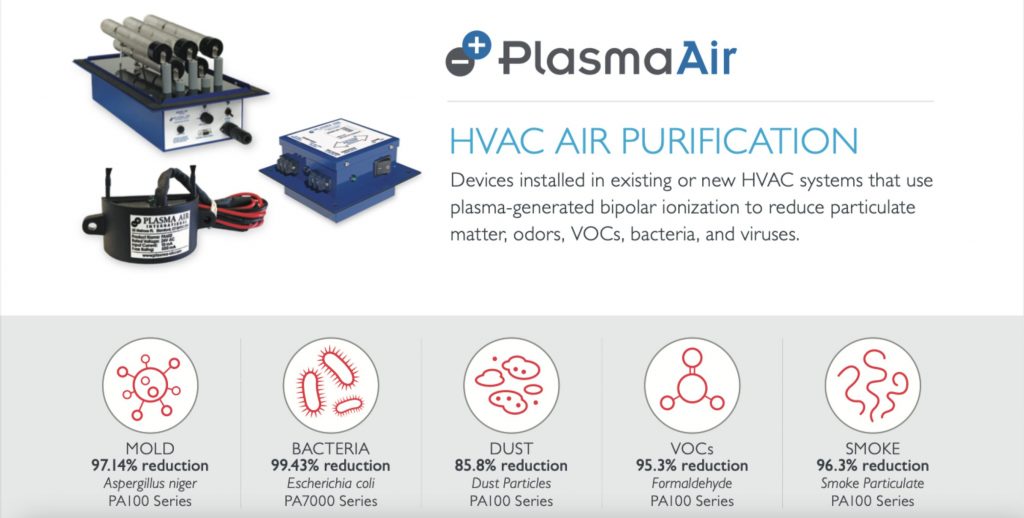 We customize installations to address your needs. Whether you're interested in pro-active or corrective action at your facility. We analyze room(s) size, usage and average bio-load, then design a solution that best fits your needs and budget.
Contact us to visit about how continuous air disinfection can be your most effective and cost efficient solution to care for your air.
Novaerus employs NanoStrike technology that draws particulate matter across plasma bars for instant eradication or deactivation. White papers and peer review prove that it provides the highest efficacy of any air purification device on the market.
Highlights of lab studies & clinical trials
99.997% reduction of live SARS-CoV-2 virus
Contact us for full report
99.99% reduction in 15 minutes of MS2 surrogate
Contact us for full report
Airborne Allergen Reduction
41.6% overall reduction: Dust mites, dander, pollen
Contact us for full report
99.9% reduction within first 10-20 minutes
Contact us for full report
99.99% reduction within 4 hours
Contact us for full report
90% VOC removal after 6-16 minutes
Contact us for full report
We are most excited about our newest Novaerus product. It is an Enviro-Mist Inc. exclusive! Introducing the Enviro-Mist Tamper Proof Unit w/Nano Strike Technology.
The unique traits of the Enviro-Mist Tamper Proof Unit allow for the units to function as intended while eliminating the the risks of damage, theft, and disruption of units installed in public spaces.
Power switches and screws are not accessible, and units cannot be pulled from the wall, turned off, or picked up by passersby. All while maintaining access for routine screen cleanings that take less than 60 seconds.
Ideal for:
Elevators – learn more on our Elevator page

Hospital rooms

Long term care facilities

Public and unattended space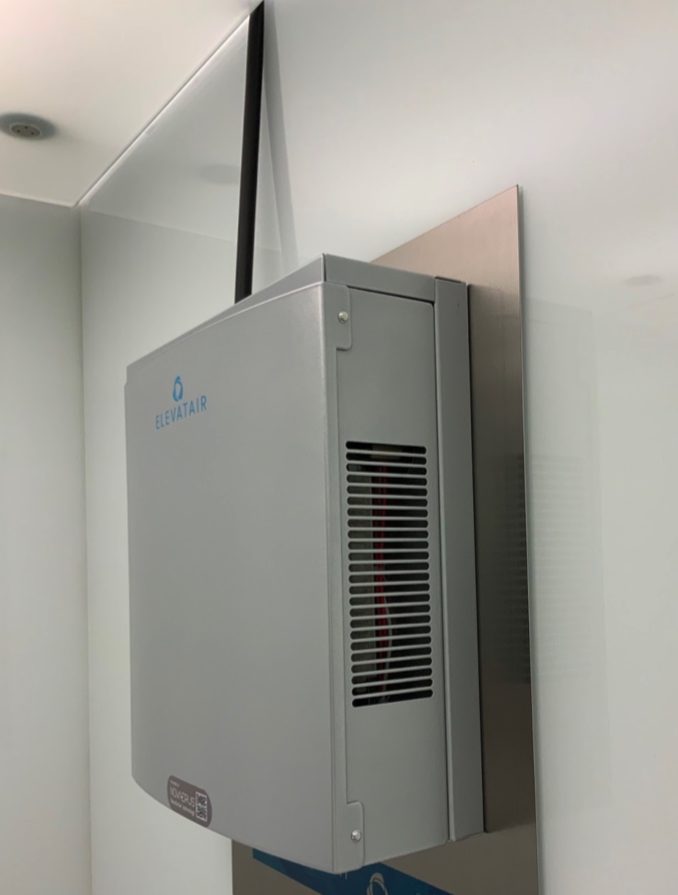 5x PGA Tour winner, 2 time Ryder Cup player and Enviro-Mist Inc. brand ambassador